Rotary valves or locks is also used for e.g. simple control of the product flow for dosing from a silo or a big bag.
Cellesluser.dk is a danish manufacturer of rotary valves for many purposes. Dosage of grain, ashes or wood pellets. The lager ones can also be used for wood chips.
At cellesluser.dk we produce rotary valves or locks that can be used for, for example, stoker fires and ventilation systems. Cell locks are used, among other things. for pneumatic transport of grain and feed, wood chips, wood pellets, shavings, leca, fertilizers and granules. Our cell locks have a large inlet with minimal restriction to avoid product build-up in the inlet. It makes it better to control product flow for dosing.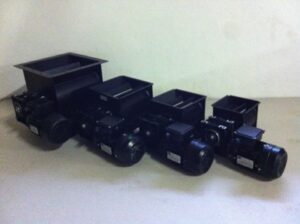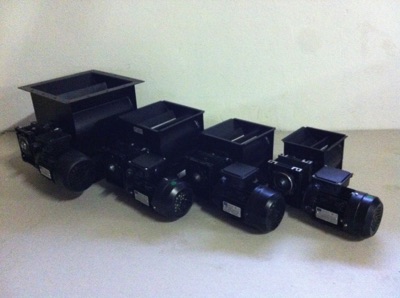 Rotary valves or locks
Rotary locks are usually used in conjunction with a cyclone in pneumatic transport, whith the task of separating transport air and material from one another. There are 4 sizes available in our range. Q-16, Q-20, q-24 and Q-30.
A cell lock is also called a dosing lock or throughput lock, and is pr. Definition is the simplest form of machine since it has only one movable part when you disregard the drive.
Combine your rotary valves with our transitions for a better fit.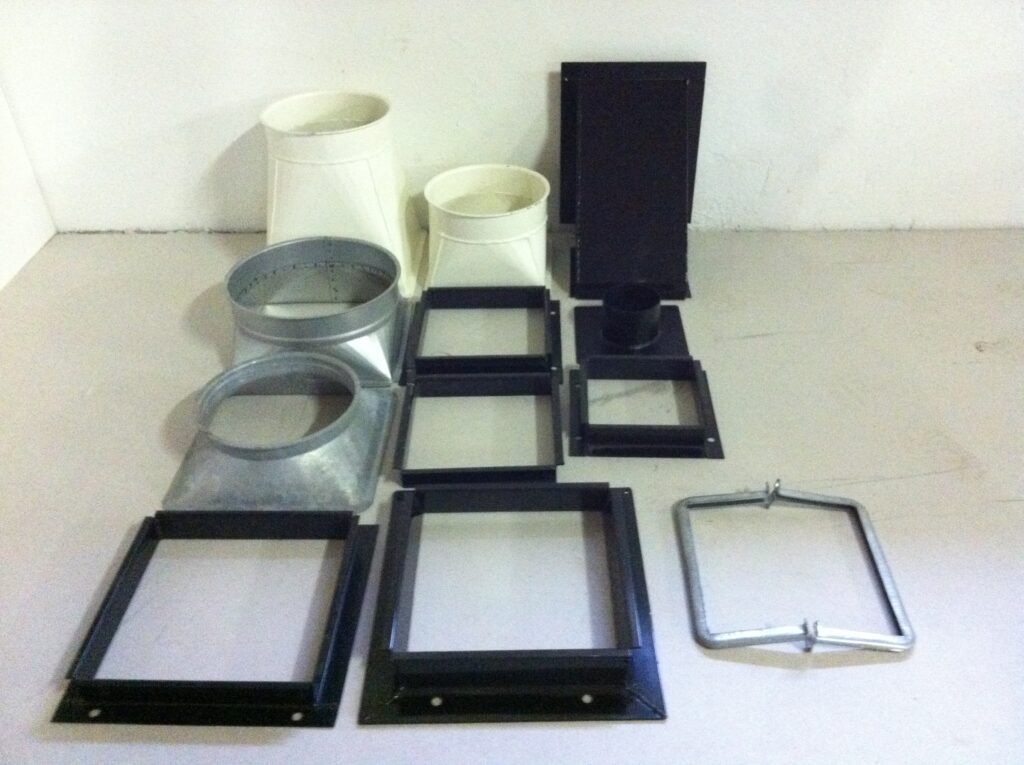 A rotary valve consists of a rotor housing with inlet and outlet, two end covers and a rotor. The rotor is a 6-blade shaft that divides it into pockets. The blades consist of interchangeable rubber blades, which provide flexibility in relation to the material being transported.
The rotor rotates in the rotor housing and thus can close the product down in the pockets facing upwards and empty the pockets again as they face down. The rotor is driven by a gear motor.
Rotary valves, transitions, spare parts and accessories for many purposes. Danish produced in proven quality. Top quality spare parts. Among other things, EDPM rubber type rubber blades, which are distinguished by being extremely flexible, and can withstand both high and low temperatures.
Spare parts, connections and cable locks
See the wide range of transitions and connections here:
We also produce our popular cable valves for a safe and easy way to get temporary cables through fire walls or from outside.
Our popular cable locks are designed to fit any type of wall. A stylish and safe solution for conducting cables where otherwise it would not be possible due to fire doors etc. Also hang the cables with cable hooks and walk freely without obstacles.
All prices are quoted excluding VAT. Reservations are made for price changes, printing errors etc.